UPTOWN BISTRO MENU
Call or Text your order to 602-888-1667
Charcuterie Board $15
[aka "Sean Connery Board"]
Lavash, Prosciutto, Salami, Capicola, Olives, Almonds, Hummus, Mozzarella, Dried Fruit
Cheese Board $12
Bread, 3 Cheeses, Apple, Dried Fruit, Olives, Almonds
Hummus & Toasted Pita $8
Olives, Hummus & Pita Combo $12
Pizza Bread $10
3 sticks w/Garlic Butter, Marinara, Bacon, Pepperoni, Mozzarella
Garlic Cheese Bread $6
3 sticks w/Garlic Butter, Mozzarella with Marinara
Olives $5
Castelvetrano, Garlic Jalapeño Stuffed Green
Almonds $4
bowl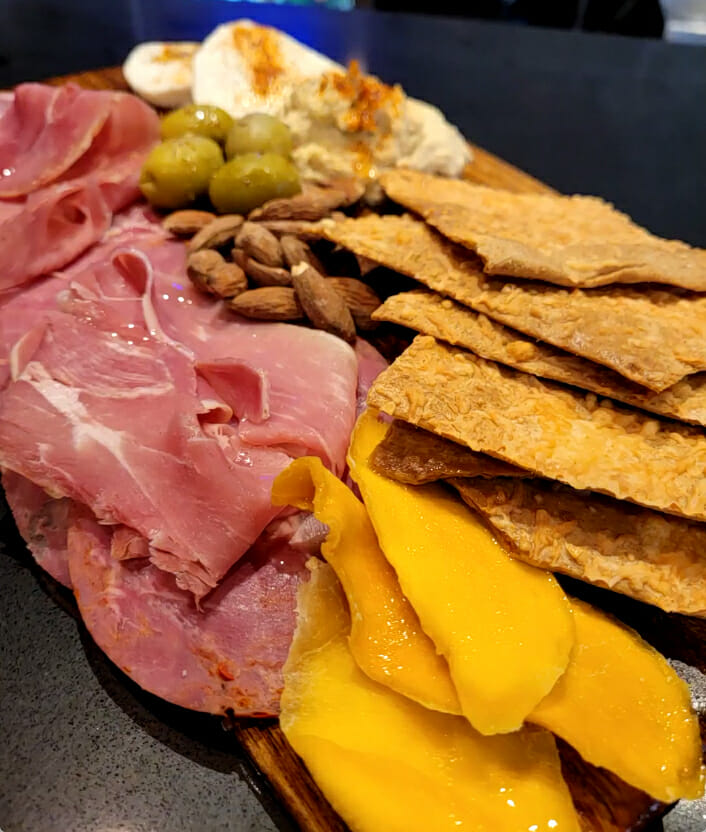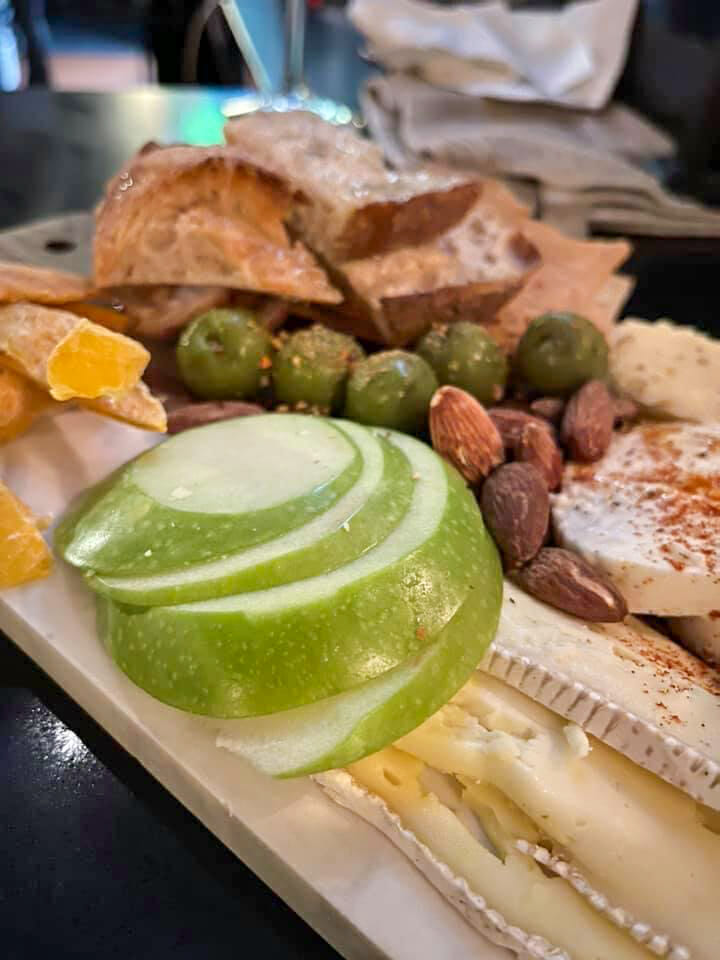 Bruschettas
4 FOR $15   |   $5 ea
BATMO
Bacon, Arugula, Tomato, Mozzarella
Brando
Prosciutto, Mascarpone, Pomegranate Molasses
Keto-Peppi
Avocado, Ricotta, Garlic Chili Sauce, Peppitas
Kizmit
Hummus, Chermoula, Goat Cheese, Almonds
LOXey*
Salmon, Lemon Cream Cheese, Dill, Capers
Mozzy
Mozzarella, Basil, Tomatoes, Pesto Rosso
Cracked Apple
Apple, Goat Cheese, Drizzle of Honey, Fresh Cracked Pepper
*Consuming raw or undercooked meats, poultry, seafood, shellfish or eggs may increase your risk of food-borne illness.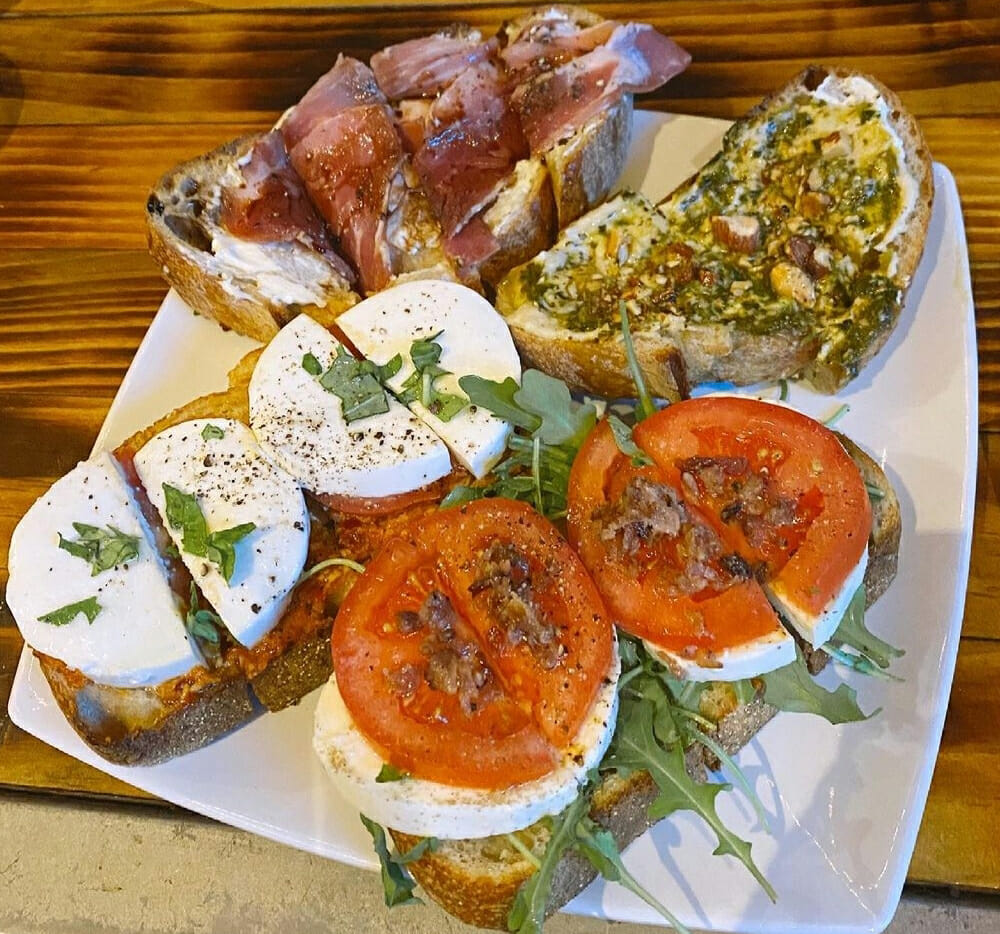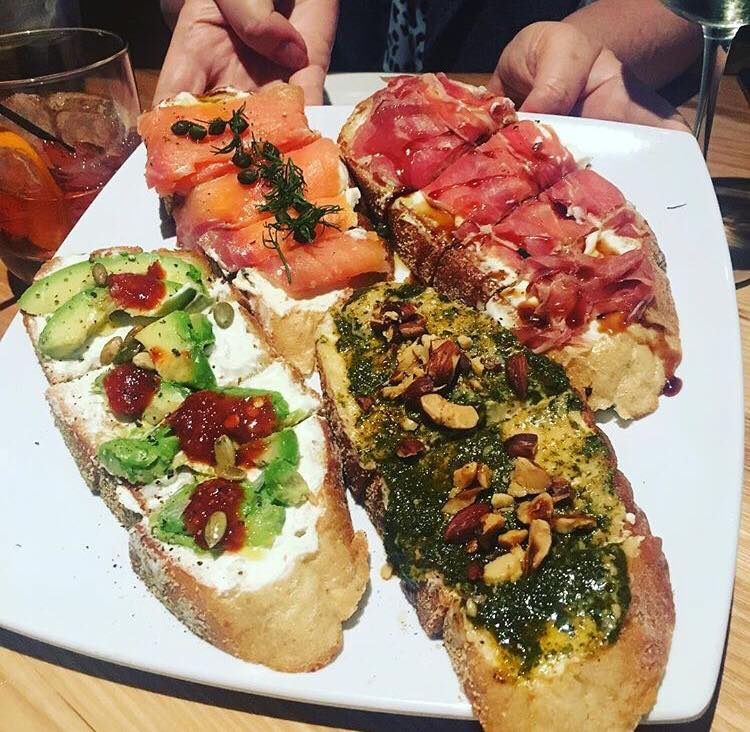 Caprese $9
Mozzarella, Tomato, Saba, Basil, EVOO
Greenie $9
Mixed Greens, Tomatoes, Cucumbers, Mozzarella, Olives, Avocado, Red Wine Basil Vinaigrette
Add protein $3
Paninis
with choice of side salad or chips
The Veg $12
Hummus, Tomato, Avocado, Cucumber, Greens, Basil, PepperJack, Pesto Rosso
Clucker $12
Chicken, Mozzarella, Arugula, Pesto Rosso
Beef Kicker $12
Roast Beef, PepperJack, Fresh Horseradish Mayo, Stone Ground Mustard, Caramelized Onions
Pizzini $12 *NEW for Limited Time*
Pepperoni, Red Sauce and Mozzarella Cheese on Garlic Toast
Pizzas
12 in.
Extra Toppings + $1
Pepperoni | Prosciutto | Avocado | Bacon + $2
The Pup $13
Pepperoni, Red Sauce, Cheese
Baci $13 [Bah'-chee]
White Pizza
Prosciutto, Ricotta, Cheese, Arugula, Truffle Oil-EVOO
Marghe-Rottie $13
Mozzarella, Basil, EVOO
Dolcetta $15
Mozzarella, Red Sauce, Bacon, Pepperoni, Caramelized Onions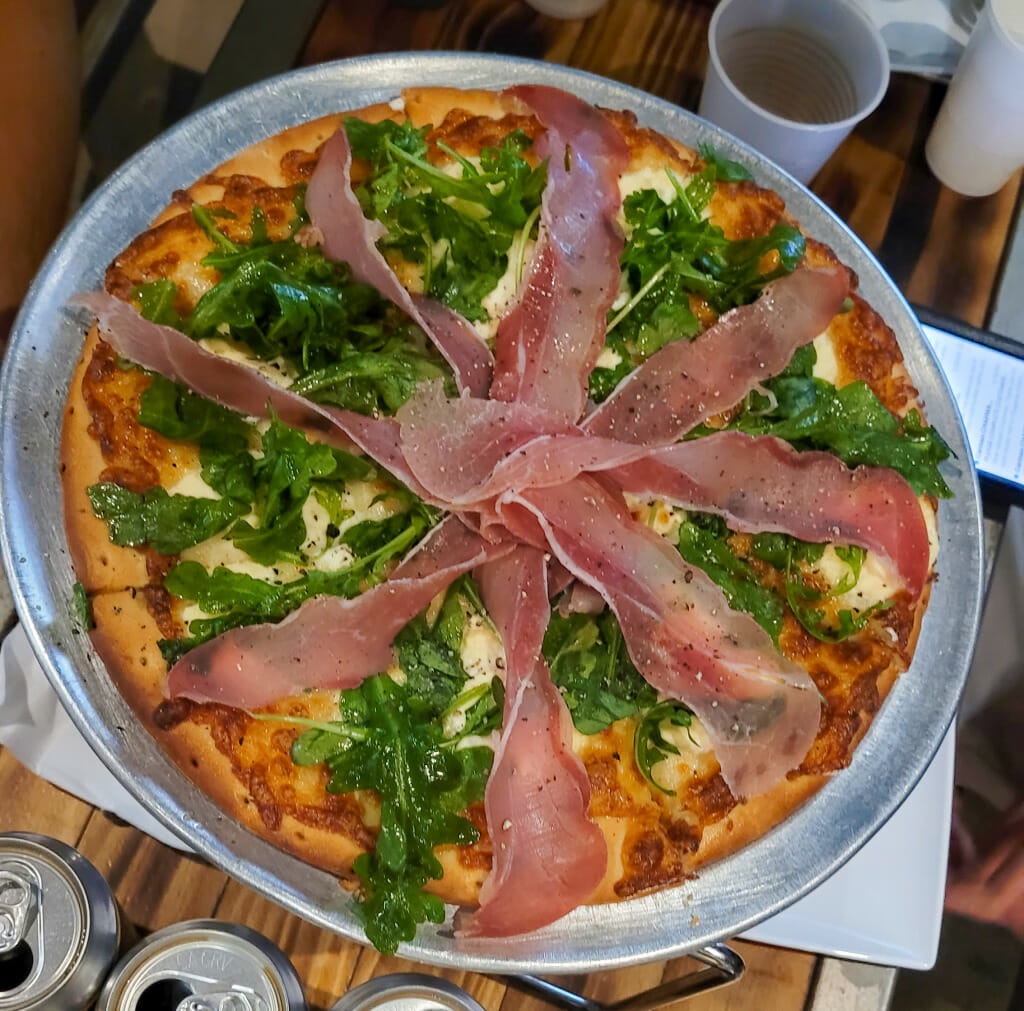 Chocolate Chip Cookies $1.5
2 of 'em warmed up
SOMM damn GOOD Chocolate
Great with Rich Wine and Beer
Large Bar $6  |  4 for $20
Small Bar $3  |  4 for $10
Planning a Party?
We create platters and beverage service to custom-fit your crew.
We HOST LOTS OF MIXERS AND GROUP EVENTS. IF YOU WANT TO BRING IN YOUR OWN ROTT N' CREW GIVE US A SHOUT TO SET IT UP.