OUR NEIGHBORHOOD
Located in the heart of Downtown Phoenix, just off Roosevelt Street on 3rd Avenue.
Rott n' Grapes RoRo is a one-stop for all beverage and food needs and was voted 2019's:
🌟 Best New Restaurant
🌟 Most Amazing Restaurant Interior
🌟 Most Fun Lunch Spot
This newest location, a three-level bar, restaurant and speakeasy basement lounge, serves up a full menu for lunch, dinner and brunch on the weekends and offers catering. Rott n' Grapes features top-notch selections to wine enthusiasts and beer snobs of all levels, and RoRo exclusively offers a cocktail menu and to-go bottle shop where you can build your own 6-pack or stock up your wine cellar.
Enjoying the pleasure of your company is our passion. We look forward to meeting you!
We love our neighbors!
Raise your spirits and asana by "hanging out" at Elevate Yoga & Wellness, next door to Rott n' Grapes RoRo facing 3rd Avenue. Fly with Elevate and receive 15% off at Rott n' Grapes RoRo after your session.
Need to expedite your tranquility and lunch hour? Order lunch before Yoga and it will be ready for pick-up after. Just fill out a pre-order menu before class and we'll have it ready by the time you "Namaste".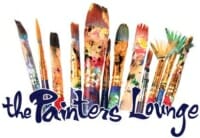 Channel your inner Van Gogh with The Painter's Lounge. Situated next door, across from our parking garage, Painter's Lounge generously offers our food as part of their painting packages. You can also contact us directly for more food options and of course, beer and wine to go! See our catering options below. 👇
Download Our Menus
Parking
Hours:
Mon    3:00 pm – 10:00 pm
Tue    11:00 am – 10:00 pm
Wed    11:00 am – 10:00 pm
Thu    11:00 am – 10:00 pm
Fri    11:00 am – 12:00 am
Sat    10:00 am – 12:00 am
Sun    10:00 am – 10:00 pm