Saturday & Sunday 🍾🍺
$15 Brunch Bottles o' Bubbly
$6 Specialty Beer Pitchers: Rott n' Lager, Rotating Local & Cerveza
Monday & Tuesday 🍕🍷🍾
$25: "Bottle-Schetta" (Bruschetta & Vino) 🍾  4 bruschetta and any bottle $30 or under
$20: "Beerizza" (Pitcher-Pizza) 🍺 Pizza and Specialty Beers Pitcher
Monday Trivia
from 7:00pm-9:00pm in the ONYX
W.O.W. Wednesday 🍽
Wacked-Out Wednesday: Beginning at 4PM
 2 Specialty Entrees and 2 Drinks* for only $49
*select any glass of wine, beer or cocktail from the menu
Reserve the perfect venue for your crew with one or all options below.
From top to bottom
Like your own private fort, it overlooks the main dining area of the ristorante, has its own flat-screen TV for AV or entertainment, and has plenty of room for roughly 40 guests to dine, meet, discuss, plan and mingle.
Seating 60, the main dining floor's length allows for multiple table groupings, sections for large parties and getting food out quickly and efficiently. Check out our menu offerings and let us plan your event without any stress.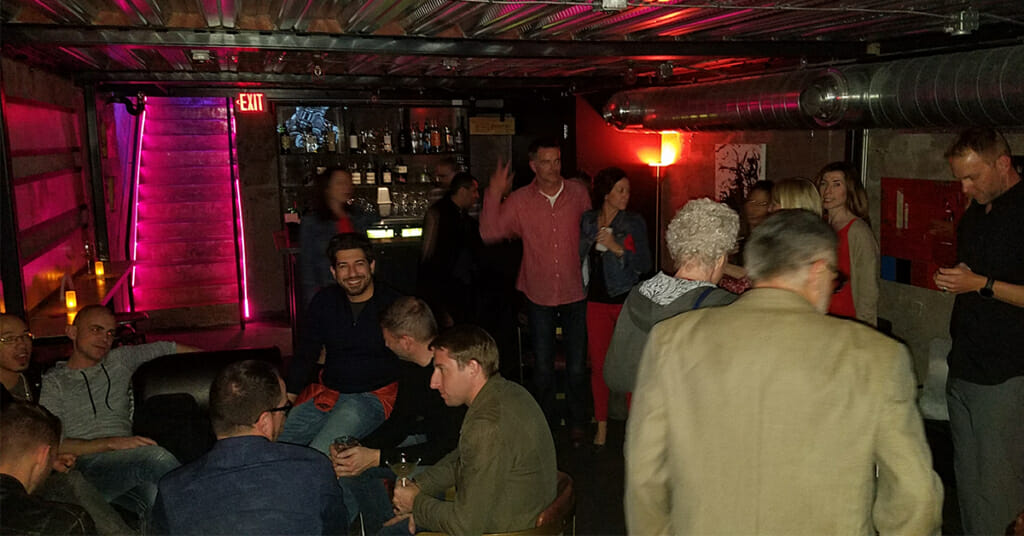 Named after their lovable fur baby, The ONYX, a speakeasy-style basement, provides a secluded event setting for after dinner cocktails, private dinners, confidential business meetings and presentations, wine tastings, movies, short film series, comedy, trivia and festive celebrations of all sorts. It can fit 40 to 50, and 20 for a comfortable sit-down dinner.
To make catering or event space reservations email us at rottnevents@gmail.com or give us a call at (602) 346-0068 today!