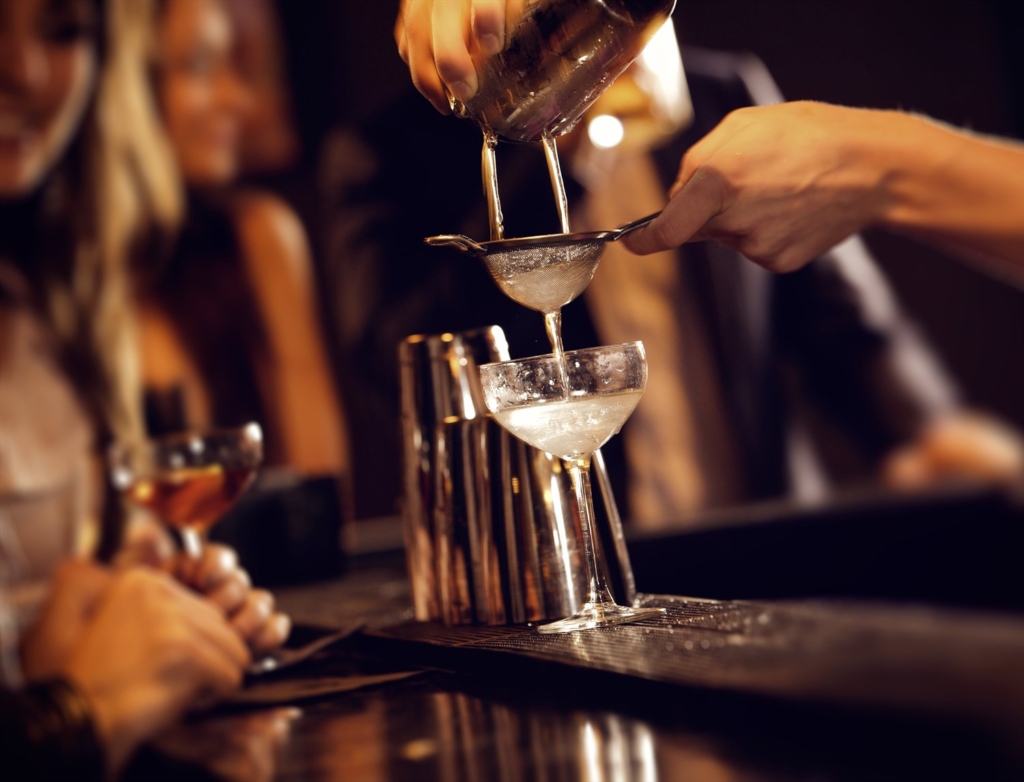 Bartender/Server/Assistant Server/Host
1001 North 3rd Avenue, Phoenix, AZ
Salary: $7.50 – $30.00 per hour
Job type: Full-time, Part-time, Commission
Who you are….
As a team member, you have a passion for providing exceptional customer service to patrons with varying personalities and moods. Acting as the first line of response to guest engagement, you have the ability to provide meaningful recommendations to peak the guest's interest. You are genuinely nice and have a team inspired glowing personality. You can instantly build rapport and make a difference in someone's life in just one interaction. You build authentic connections with every guest, either for one day or sometimes for a lifetime. You are responsible to a fault and fun to be around. As you can tell, we are looking for qualities and not just experience.
Growth Opportunity…. We are not just looking for an outstanding serving staff
Learn the power of presence
Increase you effective listening skills
Multi-task and manage numerous relationships
Develop the initial skills for leadership; providing feedback, giving recognition and asking thoughtful questions
Learn how to manage your manager, and not have them manage you
Learn how to maintain work/life balance
Responsibilities: Basic functions of the Bartender/Server/Assistant Server/Host include:
Having fun and someone who is fun to be around
Greeting and taking guests' orders
Handling cash & other forms of payment
Making proficient sales transactions – using a point-of-sale system
Properly checks I.D.s
Demonstrating responsible alcohol service
Demonstrating impeccable product knowledge – you will be challenged
Suggestive selling – using proven techniques
Answering questions – accurately and politely
Satisfying any/all needs of the guests – regularly double checking back with guests throughout their experience. Too busy is not an option
Maintaining a clean & organized station – including pre-bussing & table maintenance
Performing opening, closing & side duties – setting up/breaking down station, refilling condiments, general cleaning
Demonstrating knowledge of all table/station numbers
Creating memorable experiences and entertaining guests
Qualifications: Job Requirements include:
Previous server experience in restaurant or hospitality is highly required
Ability to work well in a team structured environment and help others when needed
Ability to receive constructive feedback from leadership on performance
Must be at least 19 years old to be employed
Authorized to work in the U.S.
Practicing all general safety standards
Performing duties which require bending & reaching
Lifting & transporting up to 25-pound dining chairs, booster seats, high chairs, and food/drink orders (from bar & kitchen to guests' tables) – if applicable, emptying trash cans weighing up to 60 pounds
Standing or walking, for up to 8+ hours
Maintaining a well-groomed appearance ("having a plan") – to play the part, you must look the part
Following all uniform guidelines
Non slip shoes required
Remaining calm in a hectic, fast-paced atmosphere
Problem solver and mission focused
Demonstrating a high level of organization, attention-to-detail and a sense-of-urgency
Must have food handler's card and alcohol awareness training certification where required by state and local laws.
Shift Flexibility: Must be able to work different shifts, including holidays, nights and weekends. Must be able to work overtime as required.
Compensation: $7.50+ hourly + tips.
Please answer the following questions in your response:
How many years of industry or hospitality experience do you have?
Are you authorized to work in the following country: United States?
Are you in Phoenix, AZ?
What is the highest level of education you have completed?
Are you willing to undergo a background check, in accordance with local law/regulations?